3 Ways to Prepare for a Bathroom Renovation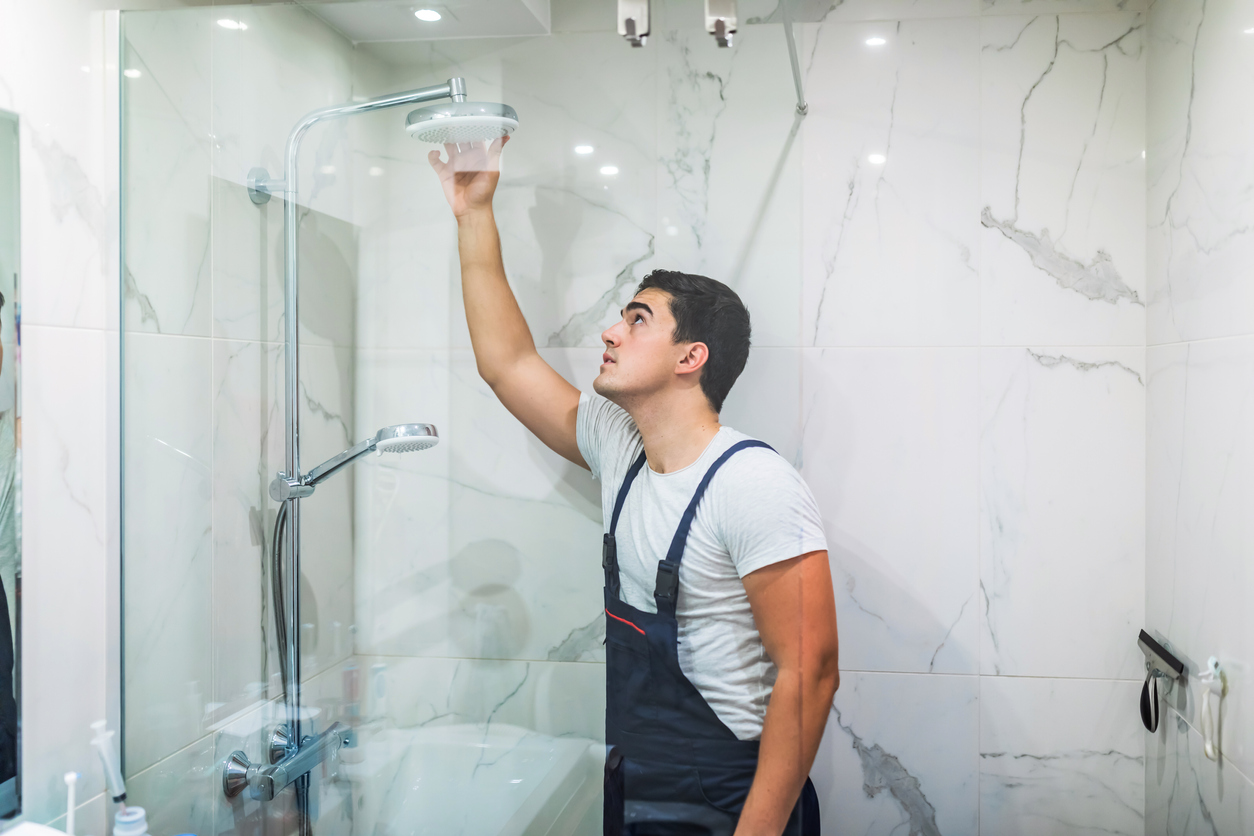 Are you planning a bathroom renovation? Home renovations in Calgary are a great way to add value to your property while creating a space that is more functional and aesthetically pleasing. However, before you start tearing down walls and ripping up tiles, there are a few important steps that you need to take to prepare for this exciting task. In this article, we will share with you three ways to prepare for a bathroom renovation so that your project can run smoothly and efficiently. This includes clearing out your space, planning for temporary bathroom arrangements, and selecting the right materials and fixtures.
The Benefits of Renovating Your Bathroom
Before we delve into the various methods of preparing for a bathroom renovation, let's explore some of the advantages that come with this kind of project. First and foremost, remodeling your bathroom can significantly enhance the overall appeal and visual appeal of your property, thereby increasing its value. In fact, many home renovation specialists in Calgary recommend bathroom renovations as one of the most effective ways to boost your home's worth! Additionally, it can create a more practical area that caters to your family's requirements. Be it upgrading your fixtures, adding more storage space or creating a more serene environment, a bathroom renovation can help you achieve your aspirations.
Prepare for Your Home Renovation: Step One - Clear Out Your Space
Now that we've discussed some of the benefits that this type of home renovation project provides you with, let's jump into things! The first step in preparing for your bathroom renovation is to clear out your space. This means removing all items from your bathroom, including toiletries, towels, and bath mats. You'll also want to remove any fixtures that you plan to replace, such as your toilet, sink, and bathtub. Clearing out your space will give you a better idea of what you're working with, and it will also make it easier for your contractors to work in your bathroom. It's a good idea to store your items in a nearby room or closet so that they're easy to access when you need them.
Prepare for Your Home Renovation: Step Two - Plan For Temporary Bathroom Arrangements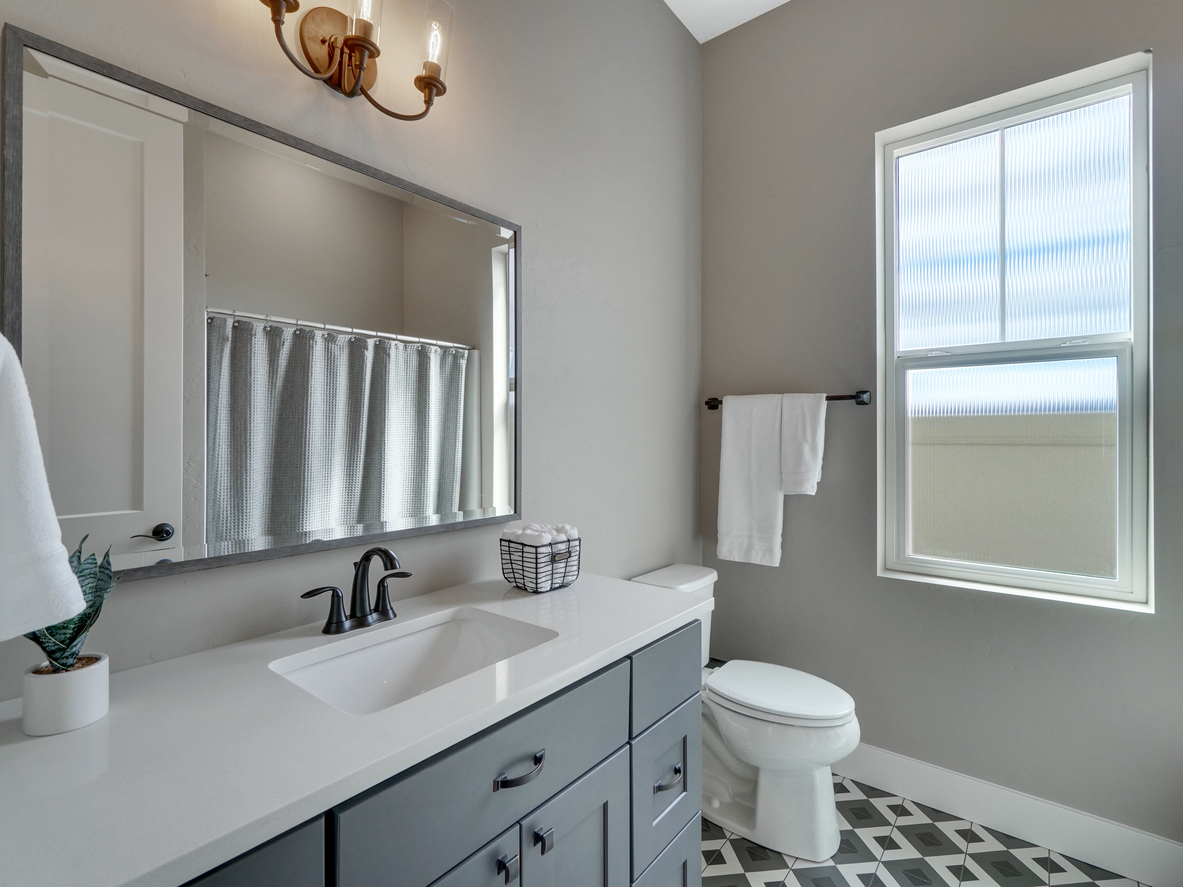 If you're planning on renovating your bathroom, it's essential to have a temporary plan in place for bathroom arrangements. This means you'll need to think carefully about where you'll go when you need to use the restroom, shower, and wash your hands. One option is to use a portable toilet or shower, which you can rent from companies that specialize in temporary bathroom solutions. Another option is to make arrangements with friends or family members who live nearby to use their bathroom facilities. Whatever your temporary plan may be, it's important to think ahead and make sure you're fully prepared for the inconvenience of not having a functioning bathroom during your home renovation. With some careful planning and preparation, you can ensure that your bathroom renovation goes smoothly, without any unnecessary stress or discomfort.
Prepare for Your Home Renovation: Step Three - Choose the Right Materials & Fixtures
The final step in preparing for your bathroom renovation is to choose the right materials and fixtures. This is an important step because it will determine the overall look and feel of your new bathroom. When choosing materials and fixtures, consider your budget, your personal style, and the overall design of your home.Some popular materials for bathroom renovations include porcelain tiles, ceramic tiles, and natural stone tiles. When choosing fixtures, consider the style of your home and the functionality that you need. For example, if you have a large family, you may want to consider a double sink or a larger bathtub.
Conclusion
To sum everything up, it's essential to prepare thoroughly for a bathroom renovation to guarantee a hassle-free and productive project. You can achieve a stunning and practical space that suits your family's requirements by decluttering the area, arranging for temporary bathroom facilities, and selecting appropriate materials and fixtures. Don't forget to anticipate any roadblocks and to seek assistance from experts to ensure a successful outcome.
For truly ideal home renovations in Calgary, contact Transform Renovations. As premier Calgary renovation contractors with over a decade of experience, Transform Renovations make your kitchen renovations, bathroom renovations, and custom home additions a dream come true. Our results speak for themselves: Transform Renovations provides only quintessential home renovation services. Allow us to exceed your expectations, contact us today at [email protected] or call (403) 612-3670