Backyard Ideas
Create the Perfect Outdoor Entertainment Oasis This Summer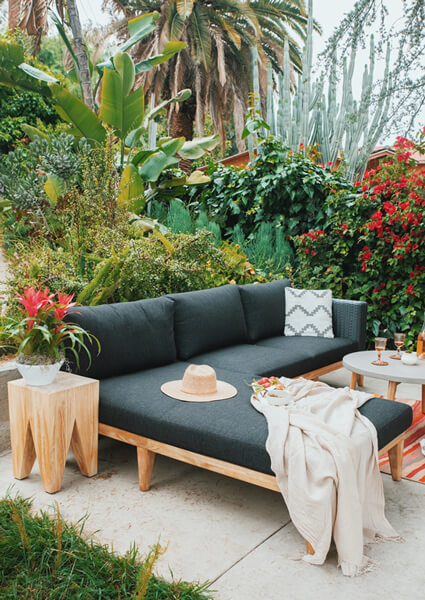 The backyard of any home is a blank canvas waiting for its owner to create something magnificent.
While having a freshly mowed lawn and a few flower pots are nice, we deserve to give ourselves an oasis that gives us staycation vibes.
We cannot always escape to the Caribbean, but we would not have to if we create the perfect backyard for us to relax and let our daydreams run wild.
There are many ways to turn your backyard into a sweet haven.
In this guide, you'll discover:
What you need to know before you start renovating your backyard;

The benefits of a well-planned patio or deck;

A step-by-step checklist for the perfect backyard design; and

The big takeaways to reflect on during the project.
#1 What To Know Before You Start Renovating Your Backyard
Remember when our English teachers told us to create an outline before writing our essays?
Remember how we never did and struggled mightily to write the first sentence every time?
Don't make the same mistake with your backyard remodel, otherwise, you'll never start.
There is a lot to consider before starting a renovation project.
If you come up with a bunch of backyard ideas, be sure to get them written down and drawn out.
Ask yourself these questions will get your creative gears churning and put your plan in place:
How big is your space? If it's small, what can serve multiple purposes? If it's large, how can you use the space effectively while avoiding cluttering it?

What style will your backyard be? Will it be nautical, summer vibes, romantic or chill and relaxing?

Will you want a theme for your backyard? Is it all about relaxation or is it all about hosting a rocking party?

Do you want to test your green thumbs? What landscaping type is easy to maintain?

What type of cooking do you want to do? Will you want a BBQ, a simple cocktail party or do you want a homemade pizza oven?

What about the little things? Do you want a fountain? Do you want a bird or hummingbird feeder?

How about an audio system?
Once you have all of the questions answered and the budget figured out, you can work on creating a more detailed checklist.
#2 The Benefits of Having a Patio or Deck
The patio is going to be the focal point of your backyard experience.
Oftentimes, it has to serve many purposes.
On Friday nights, it can be for entertaining your friends with great music, food, and drinks.
On Saturday afternoons, it can be a play area for your kids to have a safe and functional space.
On Sunday mornings, you can relax on the patio while enjoying the morning to wind down the weekend.
Entertainment Area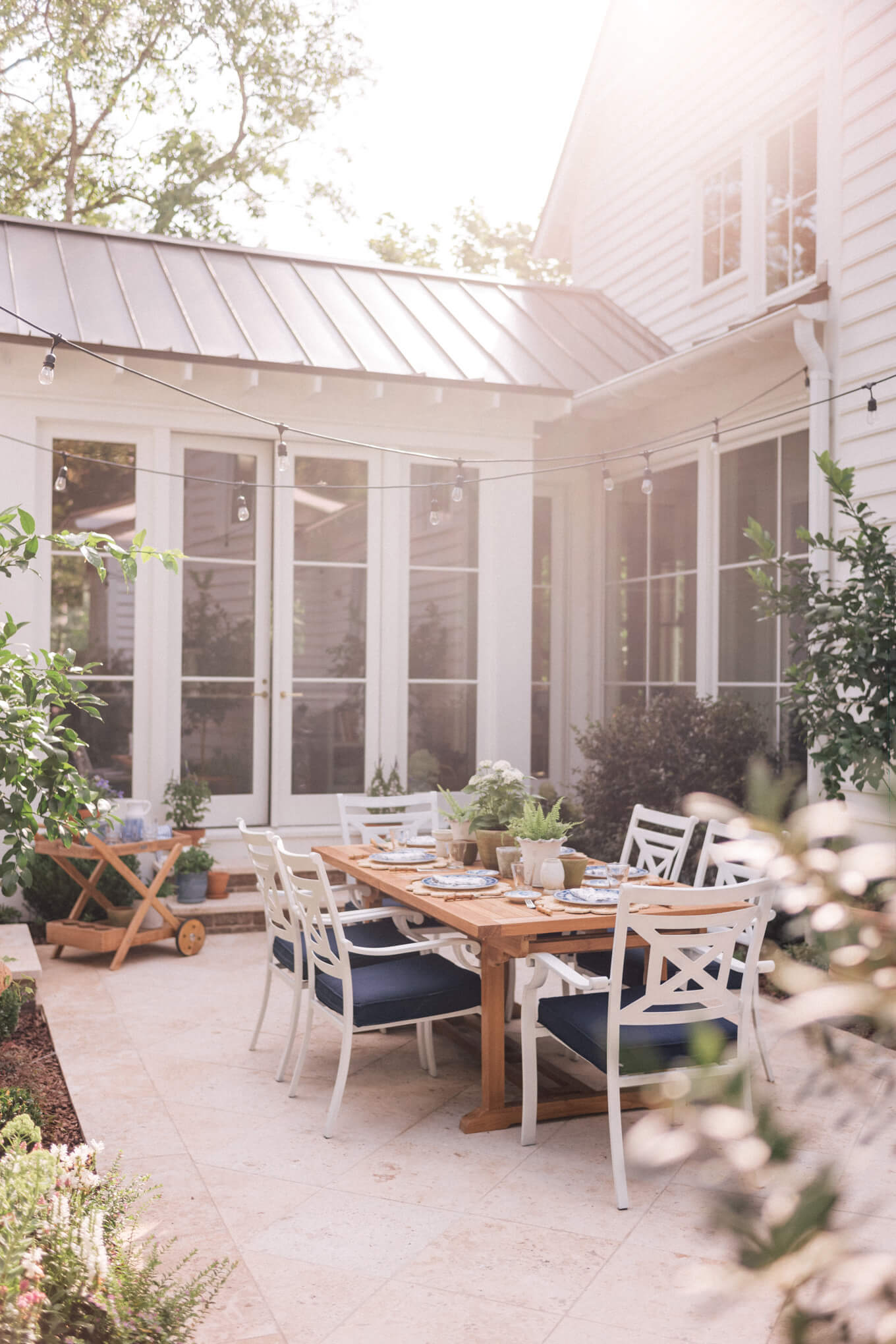 A patio focused on entertainment will make your backyards the life of the party.
This is great for homeowners who love to host gatherings.
Turning the backyard into an entertainment area is one of the most popular choices.
Even if you are not a great cook or love to host dinner parties, having an open outdoor space is always a great conversation piece.
It is also the perfect place to hang out on a summer day or night.
With a firepit, many great conversations can be had without too much effort put into hosting a party.
Play Area
A patio focused on family fun will make your home the talk of the neighbourhood.
Turning the backyard into a play area for your kids will not only offer a great space for them to hang out but will also give you peace of mind knowing they have a safe space to play in.
Your kids can invite their friends over to hang out in their playhouse or play ball.
Relaxation Area
A patio focused on relaxation and romance will make sure that flame never dies out.
Having a warm coffee on a Sunday morning while reading your favourite book on the patio can be a great start to any day.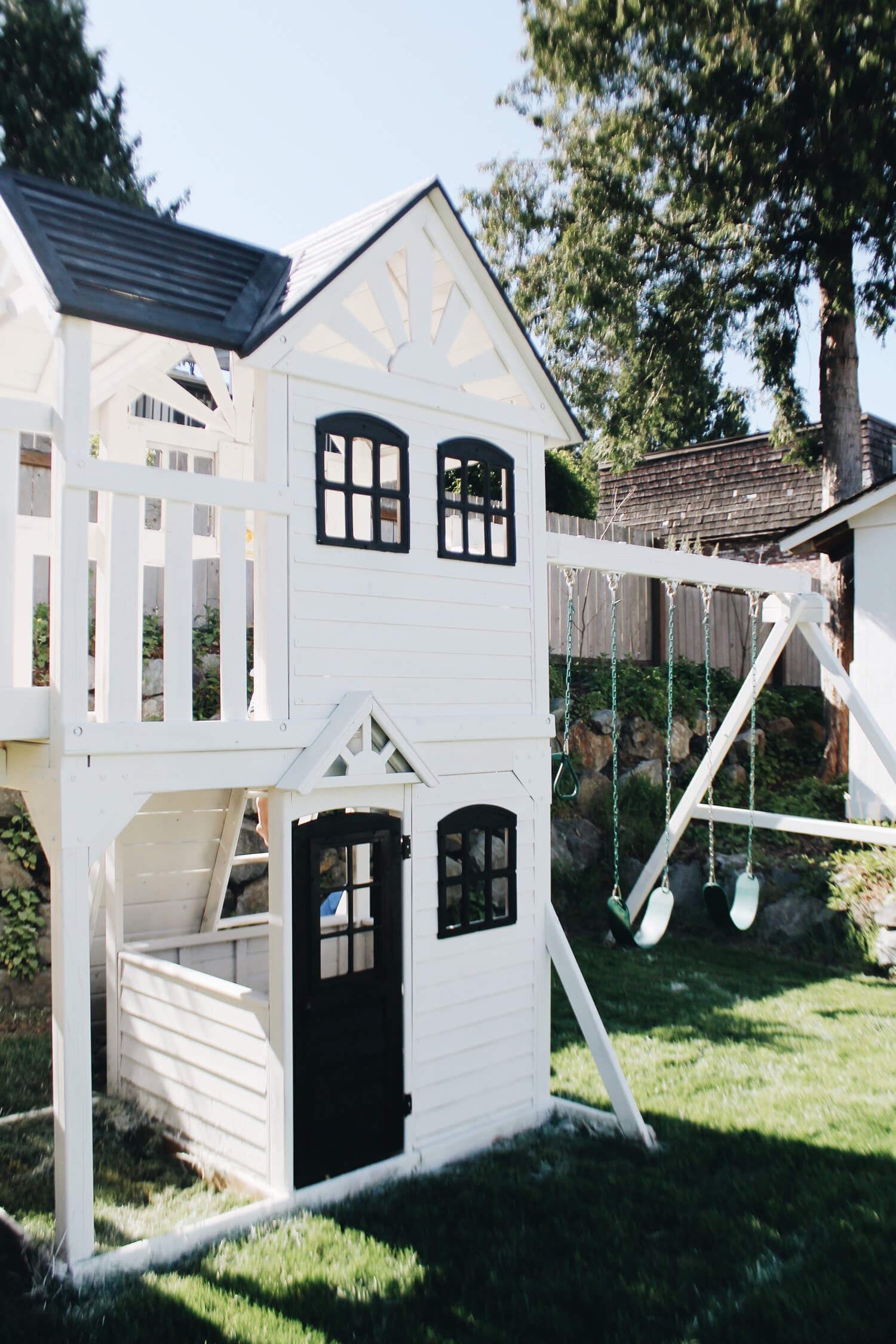 #3 The Ultimate Backyard Renovation Checklist
It's time to create a list and check it twice to make sure that that fancy outdoor dining table actually fits on the patio when it's all said and done.
Backyard Renovation Checklist
Make any necessary repairs & revitalization

Check local rules and regulations (e.g. HOA)

Create a design plan for the area

Make sure all tools and materials are accounted for

Add outdoor lighting

Find the right furniture

Find decorations
Make Necessary Repairs & Revitalization
Your backyard/patio or deck might experience some wear and tears over the year due to the weather or simply due to its age.
Preventative is key.
It is best to make any necessary repairs as soon as you notice the damage.
With the long winter in Calgary, it might be difficult to spot the damages underneath the layers of snow right away.
As soon as the snow melted, you should inspect your deck or backyard for any sign of snow mould, cracks, broken wooden boards, and other damages.
When the snow melts and the spring comes, that is also the time for weeds to grow.
Be sure to eliminate weeds in your garden as they can be a headache if left untreated.
Check Local Rules and Regulations
Before starting any home improvement project, it is always wise to check your local rules and regulations.
You can check the City of Calgary's permit requirements and bylaws for all home improvement projects here.
Typically, most decks require a building safety approval (a building permit) and it does not require a permit when:
It is lower than 0.6 m (2'-0") above grade at any point, and it does not have a roof.
A balcony will always require a permit.
If you are looking to build a shed, pergola, gazebo, greenhouse, or playhouses in your backyard, there are restrictions and regulations you must follow.
Be sure to call Alberta One Call before you dig: 1-800-242-3447 or get in touch with a local home renovator like Transform Renovations for professional help.
We will arrange for all necessary inspections from the City of Calgary.
Create a Design Plan
How will the space look?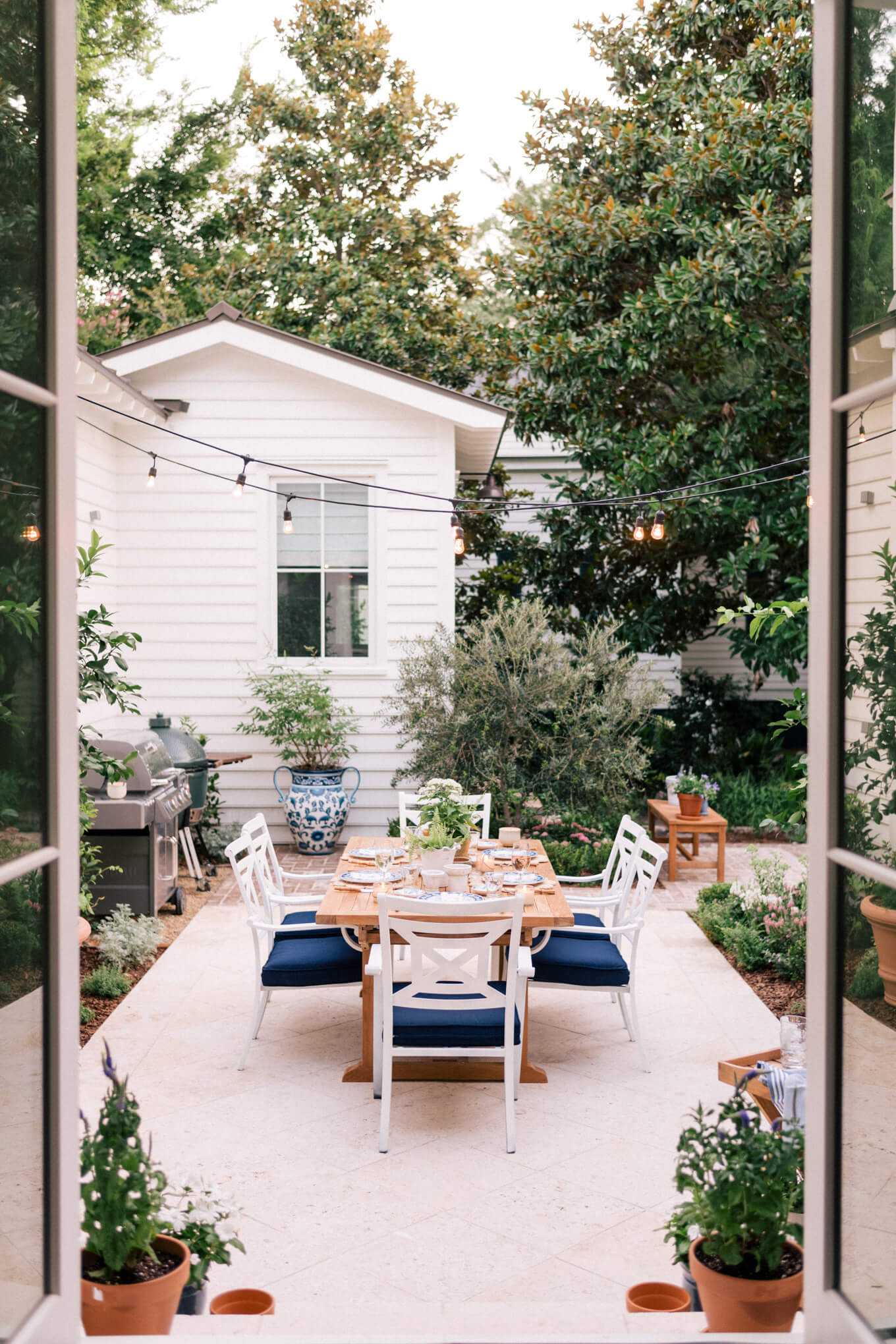 Before buying and building, you should have a plan for the layout and how you will be using the space.
Do you have a large backyard or a small area?
There are a lot of things you can do with a large area while a little creativity might be needed for a smaller area.
For a large area, you might consider building a deck if there isn't already one. This will turn your outdoor space into a dual-purpose space.
When having guests over, the yard can turn into a play area for the kids while the adults can enjoy a cold bevy on the deck, away from the chaos of ball throwing or water gun fights.
Will you want to add a greenhouse or garden beds?

Will there be trampoline or basketball hoop?

Will there be a gazebo, deck or shed?

Will you need a cooking area for the BBQ or smoker?

Will you be installing a fireplace or hot tub?
After you have a plan for the layout of the space, you can start with the fun part - designing the space to make it your own!
What will be the theme and style of this space?
This is one of the most important steps as it will set the tone and vibe you would like your backyard to be.
Think of what you will use the backyard for the most – a relaxation space would require different tools and furniture from a play area.
Landscaping also plays an important factor in the style of the space.
If you would like to add a garden space to the backyard, plan it out so it does not interfere with other activities you plan to have here.
What will the colour scheme be?
With the theme and style in mind, the colour scheme will come more natural to you.
If you are going with a rustic style, earthy and natural tones might be the way to go.
For an entertainment area, a bright and colourful colour scheme can turn your backyard into a mini Disneyland.
For a relaxation area, going minimalist with no more than 2 tones of colour can help calm your mind on a peaceful Sunday morning.
Required Tools And Materials
Renovating a backyard is a big project.
Depending on your plan, different tools and materials are required.
Making sure that you have the right tools required is extremely important to avoid any potential injuries to yourself, your family, your neighbour and your property.
If you are adding an electric fireplace or a hot tub, additional electrical work or plumbing might be required.
If you are not sure about where to start or what tools you will need, be sure to consult a professional to save you time and money on future repairs.
Find The Right Furniture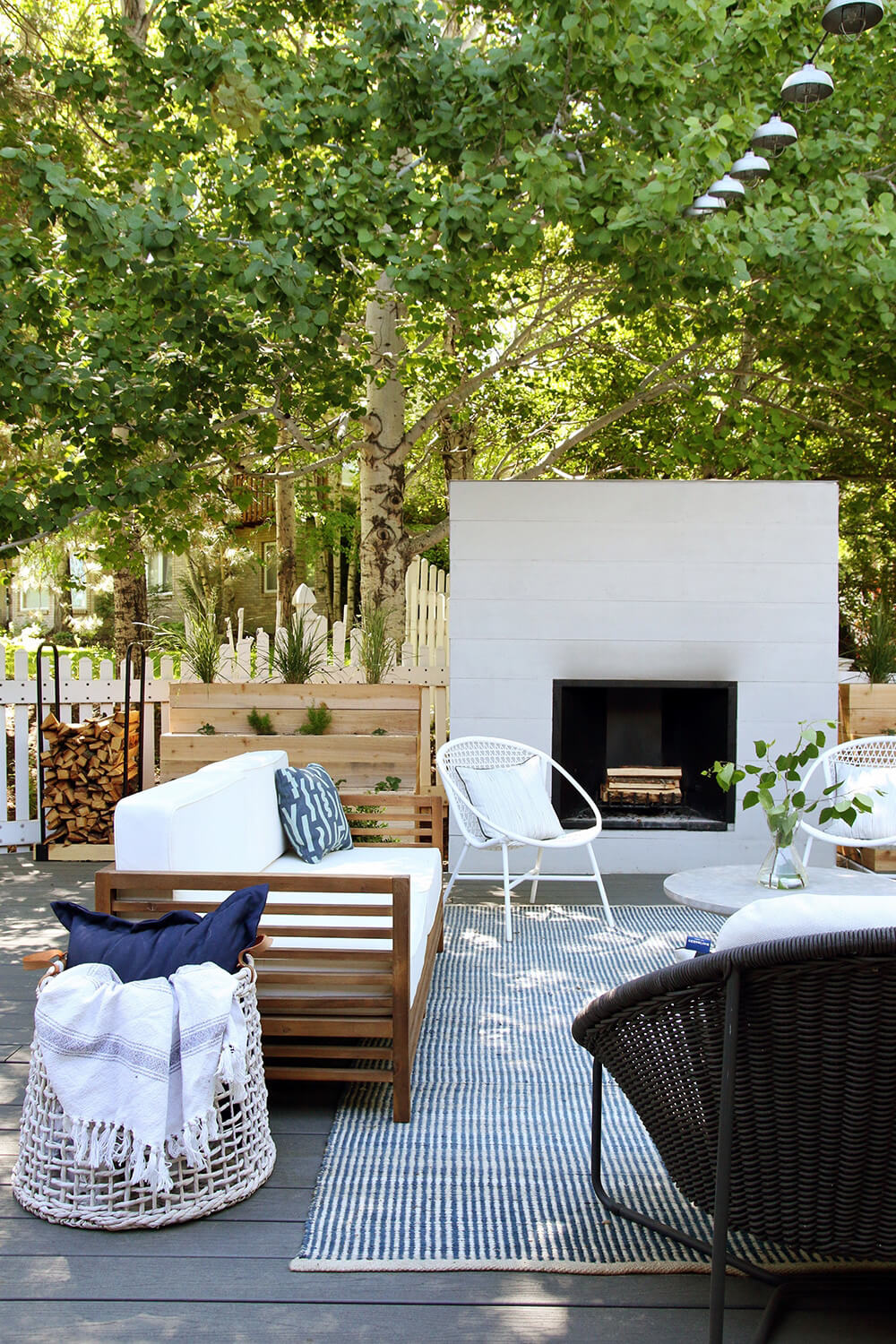 Your outdoor space should be comfortable for you and your guests to lounge in or unwind after a long day.
The best way to create a relaxing space is to invest in comfortable furniture.
When selecting your outdoor furniture, style and comfort should not be the only thing on your mind.
Choosing practical pieces that are weatherproof will also let you enjoy this space in for a large amount of time.
Outdoor furniture is usually made out of wicker or plastic material with removable cushions.
Some outdoor furniture can also be made out of wood, however, not all types of wood can be weather resistant or durable.
Do your research thoroughly prior to making the purchase for care instructions on different types of wood to preserve its longevity.
Some durable wood choices for outdoor furniture include teak, cedar, redwood and acacia.
Install Outdoor Light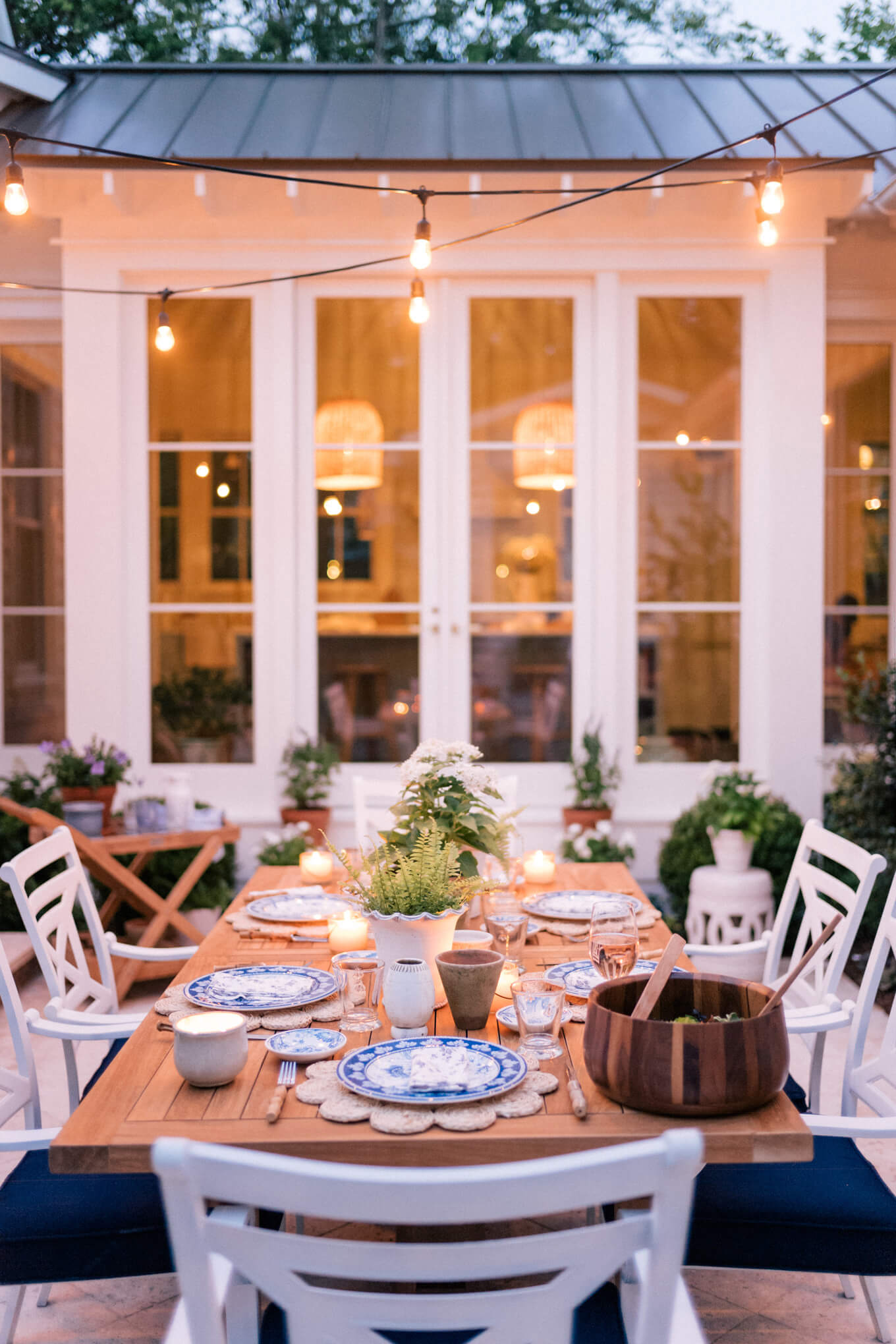 Summer days in Calgary can seem endless with the sun setting well into the evening.
Deep conversations and endless nights are what make summer the best time of the year, but this also means that your guests might stay long after the sun has set.
Installing sufficient outdoor light will not only keep your party going but it will also add a charming, cozy atmosphere for slower nights.
By simply adding some string lights, solar lamps or candlelights in your backyard – the space can be transformed into a little summer haven.
Find The Right Decorations
Any renovation project can be time-consuming and expensive to do all at once.
Decorations are definitely something you can take your time to collect now that you have taken care of all the necessary furniture.
Keep your theme and colour scheme in mind when looking for decorations to make sure everything still follows the overall aesthetics.
The Big Takeaway
As with any DIY project, we will hit some bumps in the road along the way.
The one thing that separates a DIYer with a beautiful backyard and one who never finished is persistence.
To help us along our journeys, it's always beneficial to have some words of inspiration. Here's a favourite quote of ours at Transformation Renovations:
"A garden should make you feel you've entered privileged space - a place not just set apart but reverberant - and it seems to me that, to achieve this, the gardener must put some kind of twist on the existing landscape, turn its prose into something nearer poetry." —Michael Pollen
How Transform Renovations Can Help
Your backyard does not have to be an annoying chunk of land where you have to mow every week.
Turn it into an oasis that makes your hearts swoon.
For those who want the latter, we hope this article helps get everyone started.
If you need more help, Transform Renovations is a husband-and-wife team in Calgary and we are only a phone call away!