Innovative Bookcase Ideas You'll Want for Your Home Office
Having books scattered across the floor or hidden away in cardboard boxes is rather unappealing.
As more and more people are moving toward a working-from-home environment, it's time to explore some bookshelf ideas for your home office!
What to Consider Before You Start?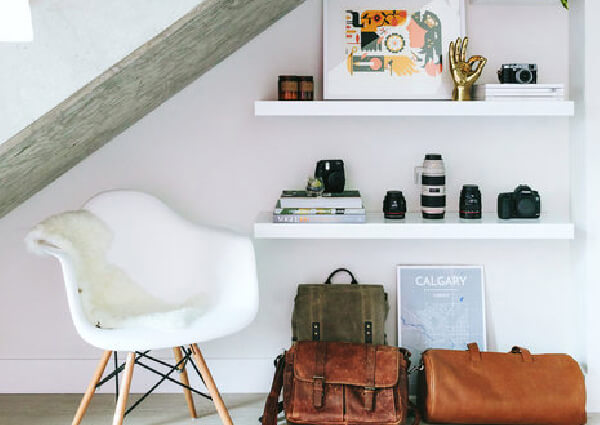 Before you start renovating your home office, there are a few things that you should take into consideration.
Keep these questions in mind as you explore:
How will a bookshelf improve my productivity?

Do I want a bookshelf that inspires creativity or one that is purely functional?

What items other than books will the bookshelf need to hold?

What will the theme of the room be (e.g. minimal, modern, rustic, industrial)?

How much space is available?

How will I style the shelves (e.g. using neutral tones with pops of colour)?
Here are five unique ways to integrate an innovative bookcase in your home office.
#1 Floor to Ceiling Bookshelf
Is there an empty wall in your home office that is chomping at the bit to become a design masterpiece?
Are you a book worm that has more books than a local library?
Do you have a lot of collectibles or travel souvenirs that would love to show off?
A floor to ceiling bookshelf might add the right charm to your home office!
And the best part about this is that it does not require a gigantic wall.
A floor to ceiling bookshelf is great for multipurpose use.
Because of its design with a lot of compartments, you have the freedom to organize everything into their categories without a mess.
You can add boxes, folders and filing organizers to hold your important documents.
Or you can also add antiques, pieces of art, and even a ladder to the mix - whichever suits your style.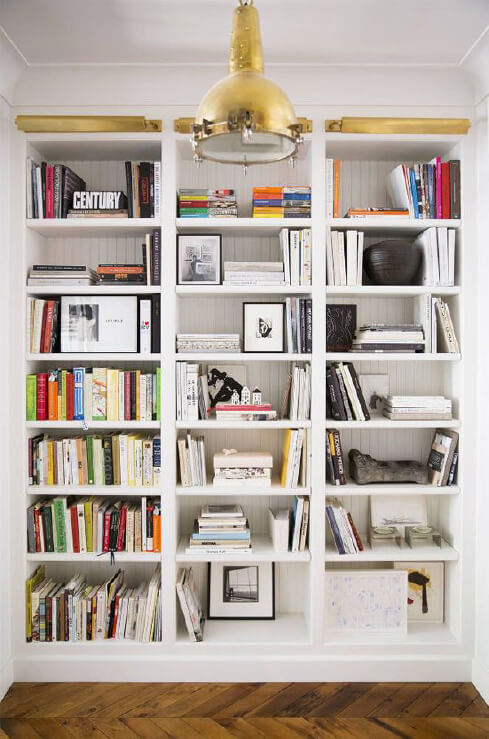 #2 Office Storage Cabinet
If you want the office to be all work and no play, then an office storage cabinet is the best bet.
Of course, "all work" does not mean it can't be aesthetically pleasing.
This shelving option is the perfect solution to keep a workspace clutter-free so that you can focus on the task at hand.
There are a lot of bookcase and storage options that can fit your specific needs.
Before starting your renovation project, ask yourself the following questions:
What style will I want the office to be? Will it be minimalist, eclectic, Scandinavian, industrial or vintage?

What is my material of choice? Do I want the sleek metal industrial look or do I want mahogany masterpiece that sings sophistication?

What will the colour scheme be? Will it be bright, colourful or will it be rich and rustic?

What is the main purpose of this storage space? To hold supplies, store office documents, etc?
When you have the answers to these questions, looking for the right storage space will be a simple task.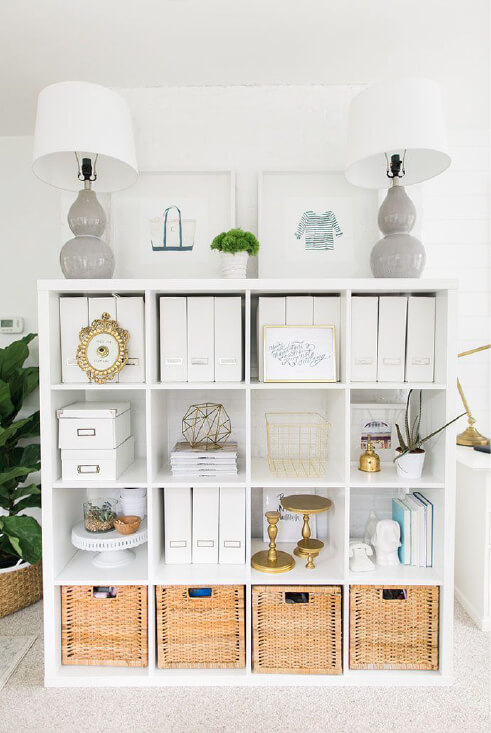 #3 Decorative Shelf
Are you looking for a simple, cost-effective way to spruce up your home office?
Do you only need a designated place for occasional emails or projects but can still go back to spending time with your family?
Small office space will help you differentiate between your work and your home life when needed.
An occasional home office does not require a lot of details however a decorative shelf would add a great touch!
You can display your favourite books here or that antique clock that you would add the perfect vintage touch to the room.
In the words of Marie Kondo, this shelf should make walking into your office a joy.
It should show off your personality and it should not be restricted to being just a work zone.
Adding a decorative shelf will make your workplace a more joyful place that can spark your creative side.
It can also be a place where the occasional project does not seem like such a burden that interferes with your quality time with the family.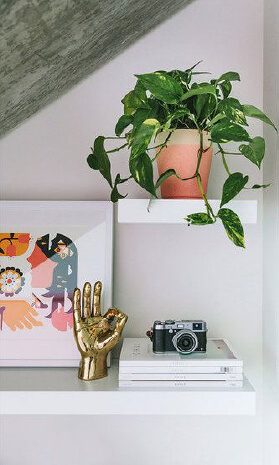 #4 Ideas for Small Spaces
For anyone working with a small space, hitting two-birds-with-one-stone is the guiding philosophy.
If you are looking for a more innovative idea for your minimalistic space, a built-in desk and shelf might be the perfect choice for you.
This shelf is great for those who look for functionality and simplicity while staying stylish. It is also a great addition to a Scandinavian style home.
With some strategic planning, having a space for a home office might not be a difficult task.
You can simply build shelves that can act as both your bookshelves and your desk. With the right wood and the right nook in the home, an "office space" can be built after a few simple steps.
A ladder desk is also a great idea to maximize space.
As long as there is an empty corner in your home, you can turn it into your workspace by squeezing in a small ladder desk.
Placing the desk in the corner will also help separate your work area with the rest of the home, allowing you to focus more on your tasks.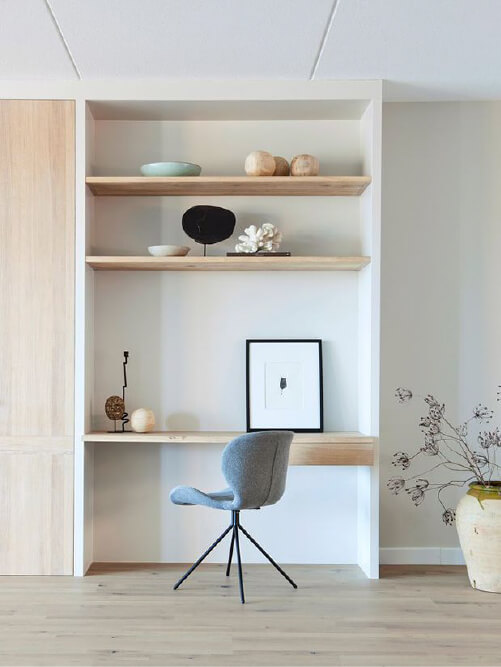 How Transform Renovations Can Help
Shelving is a foundational element to any office space and at Transform Renovations, we have you covered.
Our experienced carpenter (who is also a co-owner) will custom build any wood-styled shelf you desire.
Whether you're working with a small or large space, we can help turn your dream home office into a reality.