5 Trendy Bedroom Decor Ideas That Will Inspire You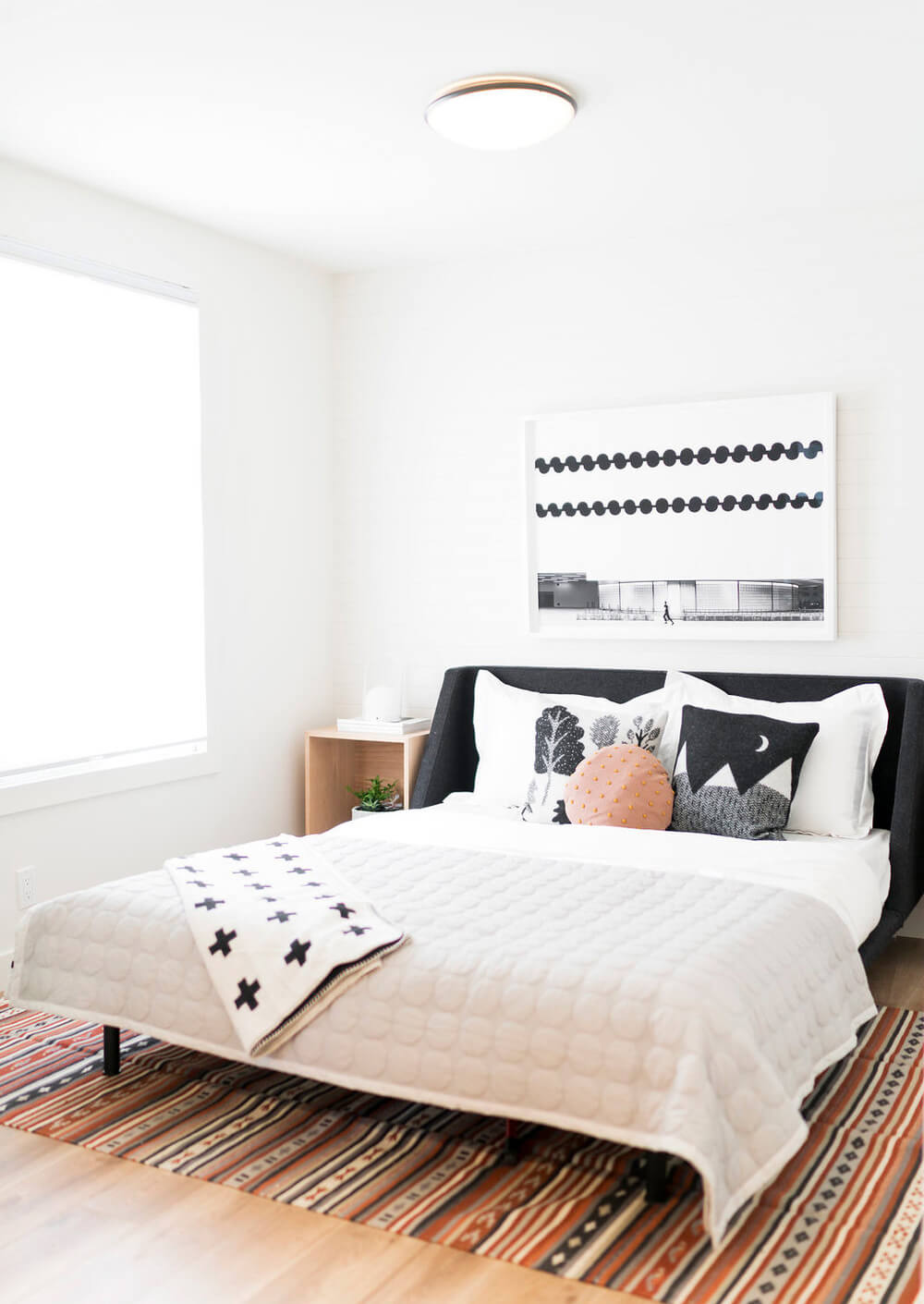 One-third of our lives is spent sleeping, which means our bedroom is of utmost importance.
This means that you should make the most out of your bedroom decorations and create a sanctuary that maximizes your beauty sleep.
If there is nothing on your walls, harsh lights on the ceiling or drafty windows, peace and tranquillity might not be achieved.
Looking for a better bedroom space?
Let's look at the five trendy bedroom décor ideas that will allow you to wind down at night and ready to conquer the day in the morning.
#1 Keep the Colours Bright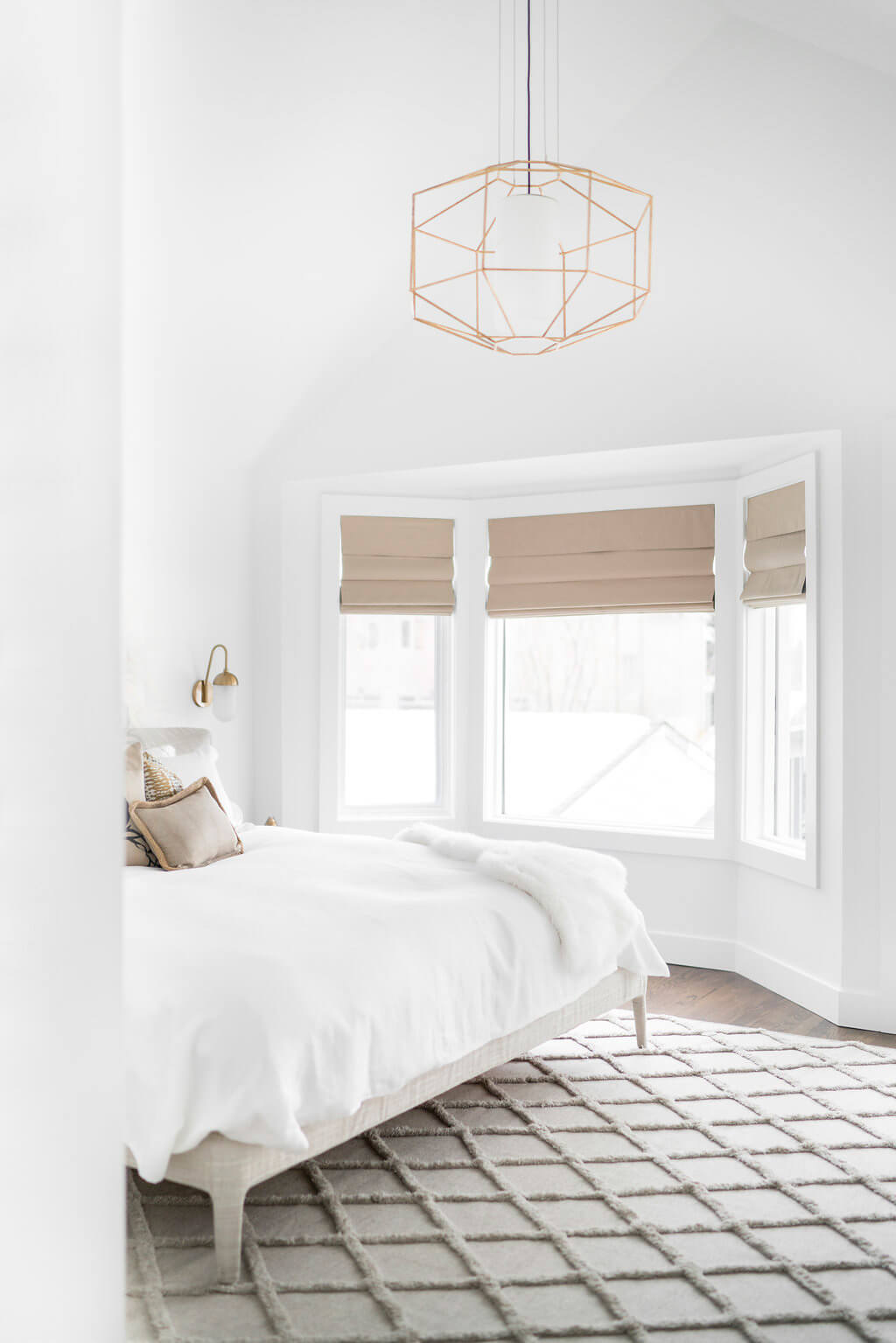 Using white as our base, it can give the vision that your bedroom is bigger than what it actually is.
However, we understand that you need to love the colours first.
If white is not your favourite colour, make sure to pick the colours that make you happy and bring you joy.
Once a colour scheme has been decided, incorporate it strategically into your decor.
Consider purchasing a patterned rug with pops of warm colours or a rose gold accent chair.
There's nothing that makes a bed more inviting than a treasure trove of pillows.
You can choose pillows that feature your preferred accent colour with a neutral, light-coloured comforter.
#2 Statement Wallpaper
Adding wallpaper to your bedroom décor does not have to be chaotic.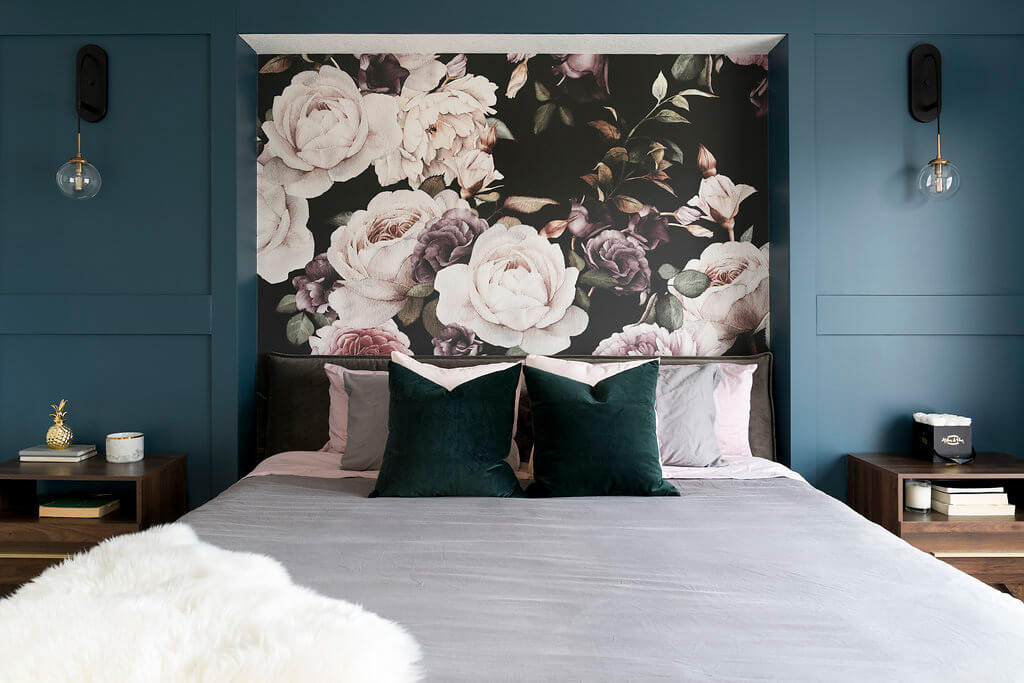 A statement wallpaper has been to go-to trend to add a focal point while not having to worry about adding other decoration.
To select the ideal wallpaper, refer to the colour scheme that you've picked to identify the theme of the bedroom.
If you're aiming for a romantic setting, you can consider damasks and florals.
Or if you prefer something more contemporary, geometric shapes with metallic accents wallpaper can be a great addition.
By having a statement wallpaper, only necessary furniture is required as you don't want to move the focus away from this wall.
This means that you can keep your budget low without having to think about other decorations to fill up the wall.
#3 Modern Simplicity
Minimalism and Scandinavian are synonymous, right?
Not quite.
When making the choice between the two for your bedroom décor, there are a few things you should know.
A Scandinavian style typically features natural elements like wicker, wood, and hemp.
A Minimalist style can get a bit more industrious sometimes with chrome, steel, and lacquered plastics, but that is not always the case.
One of the biggest factor to remember when choosing a minimalist design is the mantra: less is more, clean décor.
Minimalist living rarely uses more than two colours and ensures everything in the room serves a purpose.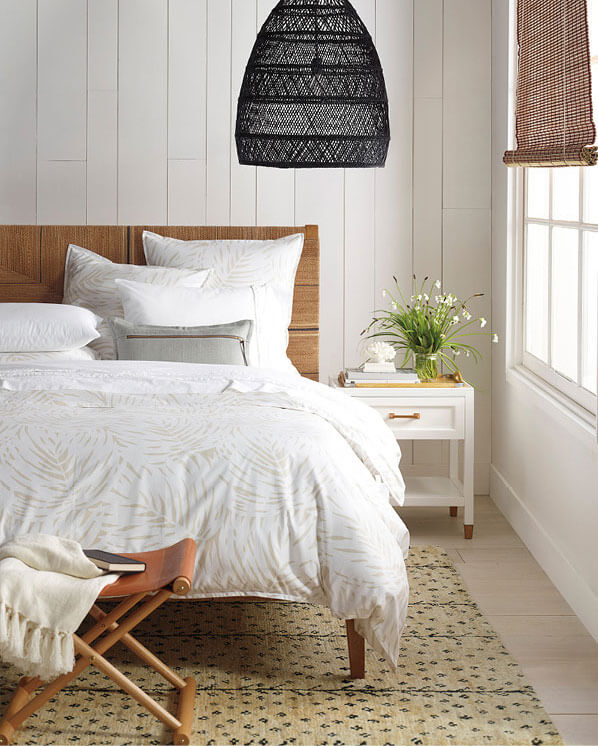 Both styles focus on monochromatic colour schemes and clutter free spaces.
If you've gotten on the Marie Kondo bandwagon like us, modern simplicity might be the perfect style to continue your momentum.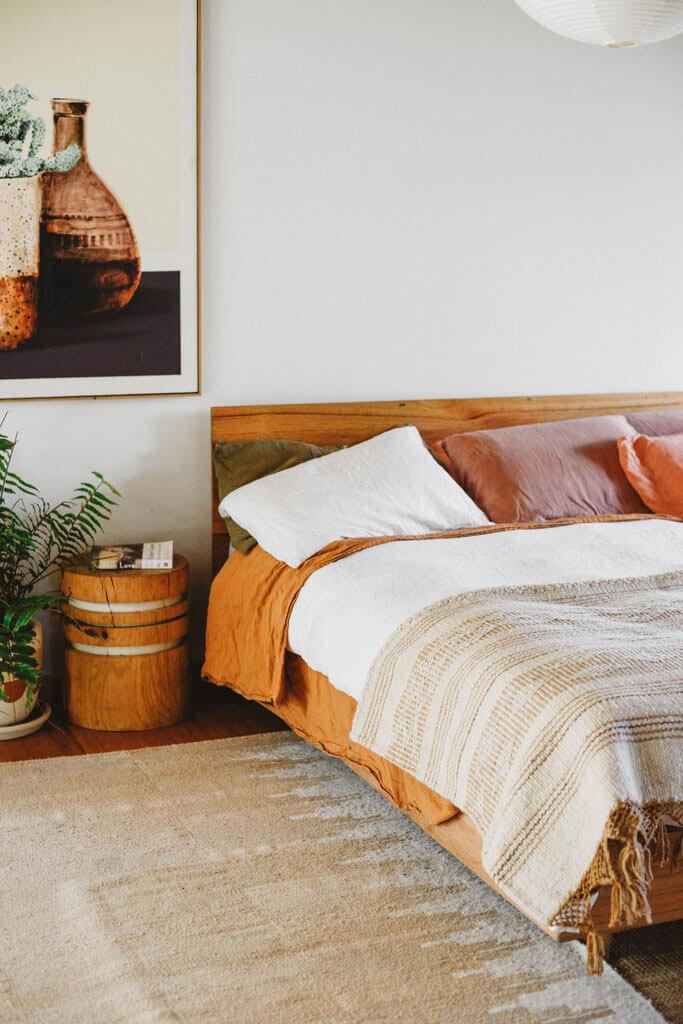 #4 Earthy Colours
Earthy colours can add warmth and a cozy feel to a bedroom.
Earthy tones consist of colours found in natural settings like woodsy, organic hues. These include hues of browns, tan, warm gray, and greens.
When considering earth tones for your colour scheme, it also makes choosing the decor style easier.
Furniture that is made of wood or has wood accent would be a great option and commonly found in Mid-Century style or Modern Century style.
This option does not have to stop at colours, but through adding earth's friendly friends aka plants, this can also add great health benefits to your beauty sleep.
#5 Adding Plants
Speaking of plants, we might not need to remodel your entire bedroom.
Rather, we might simply need an injection of mother nature on a few shelves and in a few corners.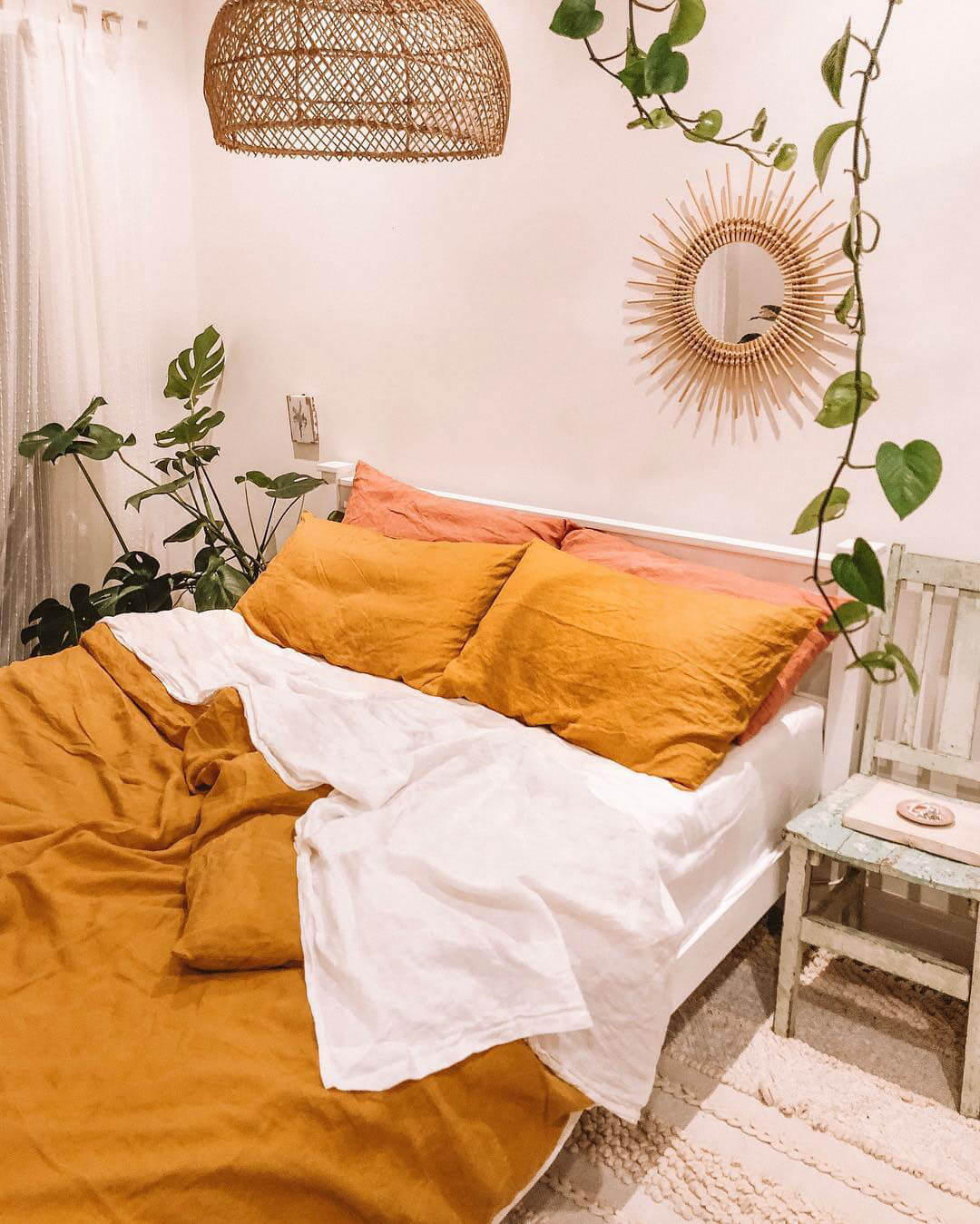 Plants are a health-boosting alternative to more traditional design elements, while we can remain intentional with our bedroom environment.
Plants can purify your air! Since plants make oxygen and oxygen is fairly important since it keeps our bodies and cells alive. Some plants can even purify the air and remove toxins from the air.

Plants can be therapeutic and have an added relaxation effect on your mind.

Some plants can actually help increase your physical and mental health. Plants such as lavender can help reduce your anxiety level or jasmine can have a soothing effect on your mind and body.

Some plants can also keep bugs away.
For bedrooms, consider French Lavender to set the scene for relaxation.
When looking for plants to put in your bedroom, consider how much light they require and how much light can enter your bedroom.
Plants like peace lilies, philodendrons, and snake plants are great in low light and are difficult to kill.
How Transform Renovations Can Help
Bedrooms should be our sanctuaries.
If you know the style you're looking for, but lack the right skills and knowledge to DIY, Transform Renovations is here to help.
Our expert in-house interior designer is also a co-owner of Transform Renovations, which means you get top-level service from all parts of our business.
In three simple steps, your home will go from uninspiring to a trending Pinterest board of beauty and sophistication.